MLB.com asks this about free agent Abraham Nunez: "Nunez is one of the harder-to-read players on the market. Did he reach a new level in 2005, or was it a fluke?" Good question MLB.com. In Abraham Nunez's first season with over 400 at bats, he had a career high batting average of .285. That's a huge improvement over his previous career average of .238.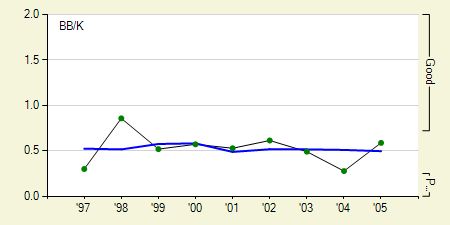 There's nothing special about his walk to strikeout ratio (BB/K). He had a terrible 2004 season, but rebounded to career averages in 2005. This doesn't account for the increase in his batting average.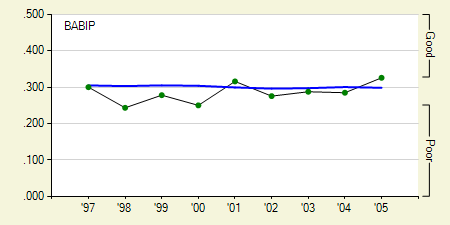 His Batting Average on Balls in Play (BABIP) was the best best of his career. It was also way out of line with his career average. Furthermore, 25% of the balls he hit were line drives; once again, way out of line. Both of these do account for the rise in batting average.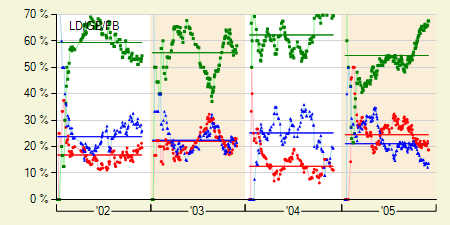 I think it's highly unlikely Abraham Nunez will repeat his .285 batting average next season. He probably won't hit for a dismal .238, like he did in 2004 either. Teams looking for a versatile infielder or utility man could do a lot worse, but they should think of him more as a .250-.260 batter.
Print This Post
---