The Cubs have signed Bob Howry to a three year, 12 million dollar contract. For the past two years, Bob Howry has been one of the better relievers in the American League by posting back to back sub-3 ERA seasons. Let's see if there's any chance he can make his sub-3 ERA, a three year occurrence.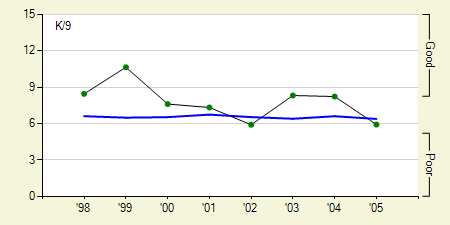 His strikeouts per 9 innings (K/9) have been fairly inconsistent. In 2004 he had an excellent K/9 of 8.2, but in 2005 it dropped to a below average 5.9. Despite the drop in his K/9 he was able to keep a high strikeout to walk ratio (K/BB) by decreasing the number of walks he allowed.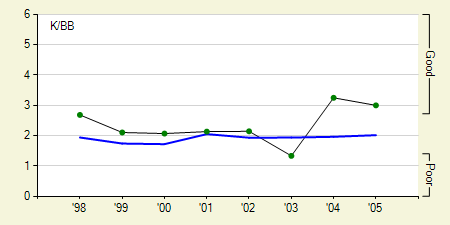 The one area where I see a real problem is his Batting Average on Balls in Play (BABIP). In 2005 he had a BABIP of .222, which is incredibly low. It was so low that it puts him in the 99th percentile of all pitchers. Considering the league average is right around .300, I'd say there is absolutely no chance of him repeating his .222 BABIP.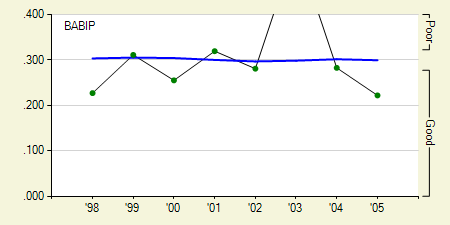 I can't say I'm too optimistic that Bob Howry will have another sub-3 ERA season. The decrease in his strikeout rate is somewhat troubling as it means he'll have to be extra careful not to walk batters. Then there's the unsustainable BABIP which I wouldn't be too surprised to see above .300 next season considering how lucky he was in 2005. Don't think that a move to the National League will help him either as NL relievers actually had a higher ERA than American League relievers last year. Yeah, I'd say the chances of Bob Howry having another sub-3 ERA season are pretty slim.