The Mets decided not to take the 5.5 million dollar option on Braden Looper's contract yesterday meaning he will be a free agent. Smart move. Over the past three years, he has successfully converted 81% of his saves, the 2nd worst of any full time closer in baseball. Let's see if there's any hope of Braden Looper getting a closer job elsewhere.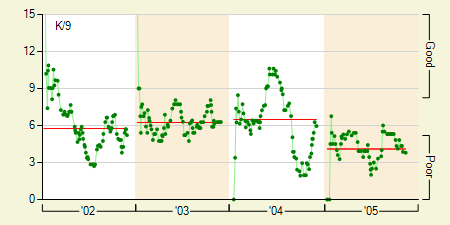 Taking a look at his strikeouts per 9 innings (K/9), it looked like he was headed towards elite levels in 2004. Then midway through that year it suddenly dropped and it has stayed there ever since. Overall his K/9 as a closer was 5.7. Some other closers who have a similar K/9 are Danny Kolb, Danny Graves, Dustin Hermanson, and Jose Mesa. Just like Braden Looper, none of them are still closers.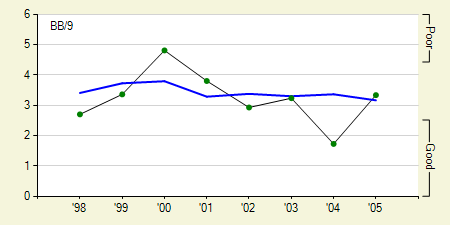 If you're wondering about his 2004 success, it was the result of a very low walk rate, and an extremely high ground ball rate. They both reverted towards his career averages in 2005 making him a very average reliever.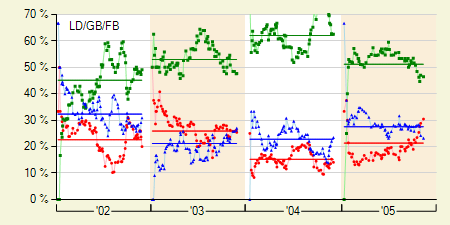 Braden Looper is not the answer to any team's closer problems, or setup man problems for that matter. Unfortunately, I'm betting some sucker of a team will sign him with those purposes in mind and probably won't be too pleased with the results.
Print This Post
---