I was having a lot of trouble finding someone to write about today, that was until I stumbled upon Heath Bell. Who is Heath Bell you ask? He was drafted in the 69th round of the 1997 draft by the Devil Rays, and then a year later was signed by the Mets as a free agent. Last year, still with the Mets, he pitched 46 innings with a not so wonderful ERA of 5.59 and was eventually sent back down to AAA. Let's take a look at why he intrigued me so much.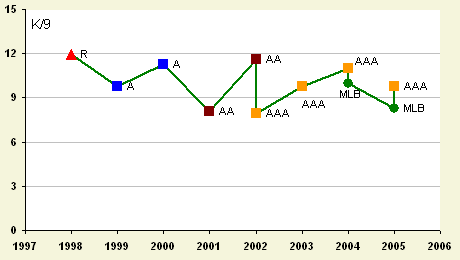 First of all, he's a strikeout pitcher. His strikeouts per 9 innings (K/9) while in the majors sits at a very strong 8.87. As you can see, he's been pretty dominant at every level of play at one time or another. So if he's striking out this many people, with an ERA that high, he must walk a lot of batters, right?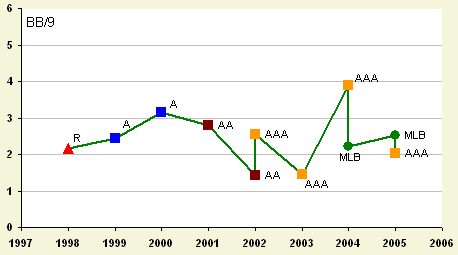 Actually, no. His walks per 9 innings (BB/9) is well below the league average. In fact, he's never had a problem walking batters. These are not the statistics of a pitcher with an ERA over 5. Most of his ERA is to blame on an extremely high batting average on balls in play (BABIP). Nearly 38% of the balls he hit into play became hits, which was poor enough to give him the 9th worst BABIP of any pitcher in baseball. It was so bad, that even his low number of home runs allowed couldn't save his ERA.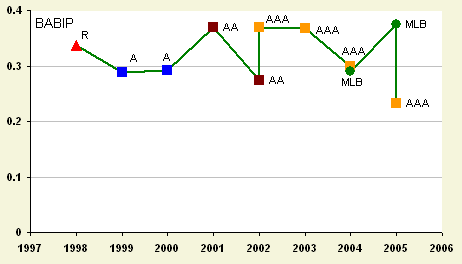 I'd be somewhat shocked if Heath Bell wasn't back in the majors next year and much improved. As far as his strikeouts, walks, and home runs go, he's better than a lot of team's current closers. He might be a bit hittable at times, but there is no way his BABIP will be as high as it was in 2005 again. It's also worth mentioning he's very much a ground ball pitcher which only adds to his appeal. Don't be surprised if he becomes an important piece of the Mets bullpen next season.