In the past week I've gotten some really great feedback on the PitchZone charts. In the hopes of making them more accurate and just simpler in general, I've revised them to be just a 5×5 grid, with the 9 boxes in the center being the strike zone. Remember that these are the percentage of all pitches that become hits for each box. Here's the major league average: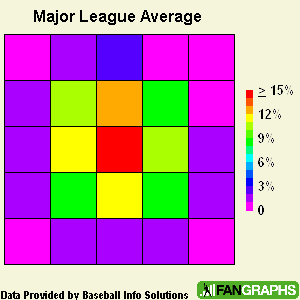 I also got a lot of requests to break them out the four different pitcher-batter match-ups. Here's that: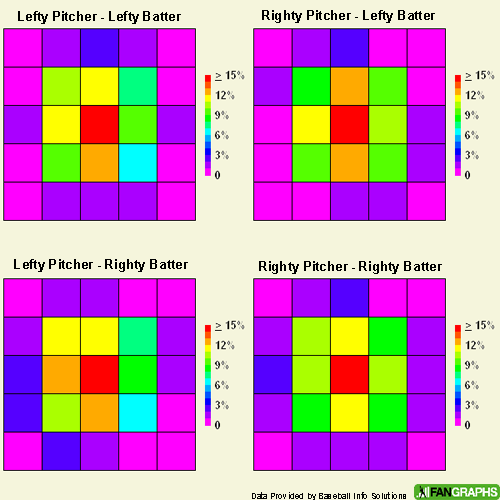 And finally, let's take a quick look at Abert Pujols and Vladimir Guerrero: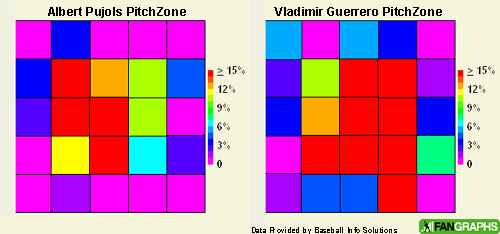 Guerrero is pretty scary. I'm pretty happy with these, so they'll probably start showing up occasionally in Daily Graphings for batters. Next up, I'm going to start looking at contact rates, swing percentages, and BABIP by pitch location. Then of course, there's the pitcher's side of things which I have a feeling is going to be a lot more complicated.