On February 20, 1992, I was eight years old, in second grade at Arbor Montessori Elementary in Atlanta. I had a Garfield lunchbox and wanted to be an astronaut. Every Thursday night, my parents and I would watch "The Simpsons." That night, we saw "Homer at the Bat," one of the greatest episodes of that show — or, really, anything ever.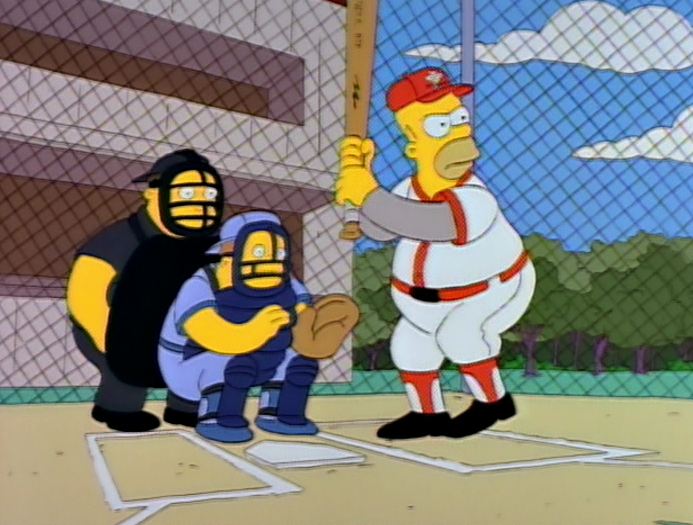 Like many early Simpsons episodes, or like Shakespeare and stuff, much of it has simply entered the lexicon. It gave us Mike Scoscia's Tragic Illness and "You don't know when to keep your mouth shut, do you, Saxxy Boy?" It gave us the Springfield Isotopes, which then inspired the name of the Albuquerque Isotopes, which is slightly cooler than the fact that Disney started a hockey team called the "Ducks" pretty much because they wanted it to tie in to their film series.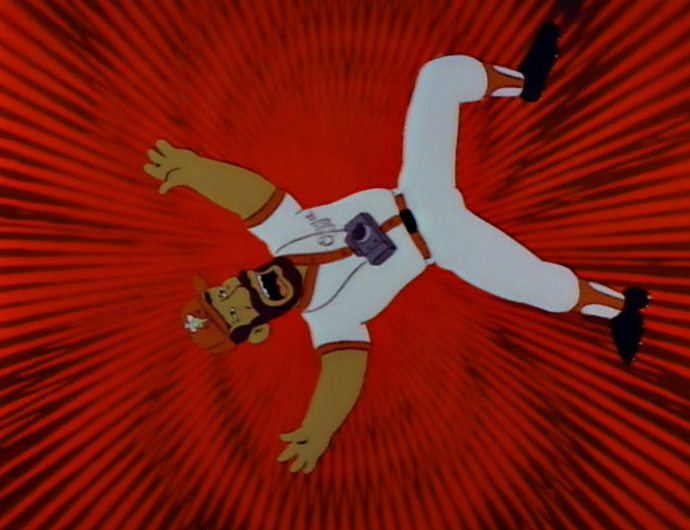 In honor of the episode's birthday, Deadspin did a great piece on the making of, with a lot the catty tidbits that you'd expect Deadspin to have:
Steve Sax, who retired three years after "Homer at the Bat" and did time as a financial adviser before becoming a life coach and motivational speaker, acknowledges a sizable debt to the show. (The writing staff's early preference for second base was Chicago's Ryne Sandberg.)
…
Showrunner Al Jean has said the players who committed were more than happy to do the show. Well, almost of all of them. "They were all really nice," Jean said on the DVD commentary, "except for one whose name rhymes with Manseco."
The Springfield Nine — Don Mattingly, Steve Sax, Wade Boggs, Ozzie Smith, Jose Canseco, Ken Griffey Jr., Darryl Strawberry, Mike Scoscia, and Roger Clemens — are all retired. Ozzie and Wade Boggs are in the Hall, Junior Griffey will soon join him, and all of the rest have long since hung up their spikes. The episode is older than Jurickson Profar, Xander Bogaerts, and Bryce Harper; it's just six months younger than Mike Trout. It's been a long time since "Homer at the Bat," but it has aged like wine.
Images courtesy Simpsons Wiki.