Today Bartolo Colon was named the 2005 American League Cy Young award winner. He won 21 games with a 3.48 ERA. Not too shabby, but I think Johan Santana should have won his second consecutive Cy Young award instead. Here's why.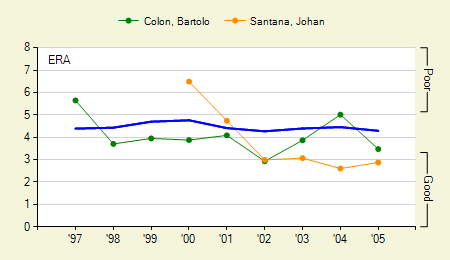 Johan Santana had a better ERA than Bartolo Colon.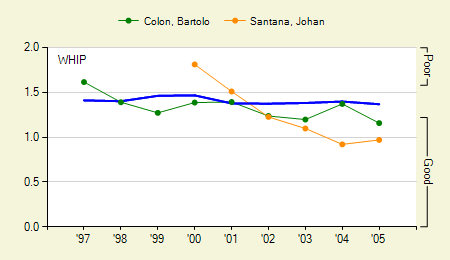 He had a better WHIP.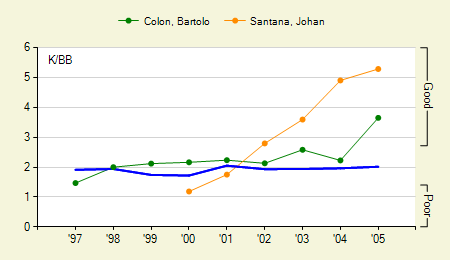 He had a better strikeout to walk ratio (K/BB).
Bartolo Colon did win one category besides wins and that was run support. The Angels gave Bartolo Colon 149 runs, while the Twins gave Johan Santana only 121 runs, a difference of 28. Furthermore, Johan Santana left the game with the lead 19 times and had the bullpen blow his lead 3 of those times. On the other hand Bartolo Colon never lost when leaving the game with the lead. Johan Santana also had 24 quality starts compared to Bartolo Colon's 21 quality starts.
So here's the list of things Johan Santana did better: ERA, WHIP, Strikeouts, Walks, Runs, Innings Pitched, Hits, Home Runs, Losses, Complete Games, Shutouts, Quality Starts, and Pitches thrown per inning. The Cy Young award is supposed to be given to the best pitcher in the league, not the pitcher with the best bullpen and offense. Johan Santana was clearly the best American League pitcher in 2005.
Print This Post
---