A couple of weeks ago, Javier Vazquez formally requested to be traded. If the Diamondbacks don't trade him by March 15th, he will have the option to become a free agent. Up until being traded to the Yankees in 2004, he spent six years in Montreal where he was one of the better pitchers in the National League. After spending one devastating year with the Yankees, he was sent to the Diamondbacks where he showed vast improvement, but failed to completely recapture his pre-Yankee days. Will Javier Vazquez ever return to being the dominant pitcher he was in Montreal?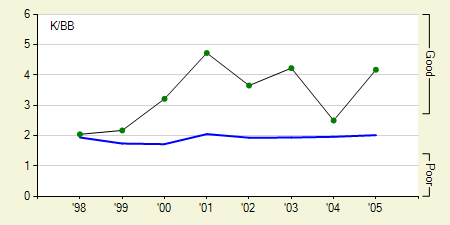 If you look at his strikeout to walk ratio (K/BB), it actually looks like he already returned to his pre-Yankee days. However, the same cannot be said for his ERA.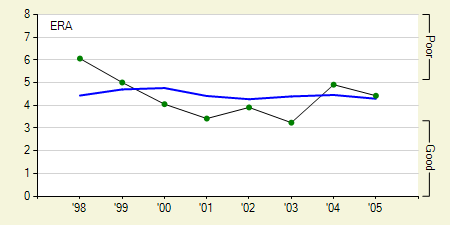 The main reason for his failure to post such a high ERA despite his very high K/BB is that he gave up 35 home runs, the second most in baseball.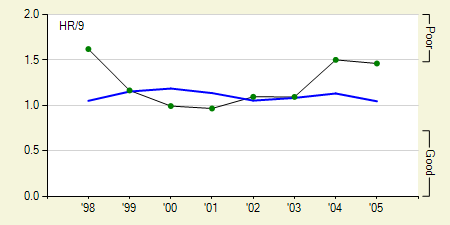 For Javier Vazquez to completely recover from his year as a Yankee, he'll have to reduce the number of home runs he allows. A move to a pitcher friendly park would certainly help him in this area. Other than his home runs, it looks like he's back on track to be a dominant pitcher.