The reason for the season, is pleasin'. Dayn Perry, so happens, wrote the book on holiday pleasin'. His body of work at NotGraphs — including his essential listening podcast appearances with Carson Cistulli — is a secret code for the ultimate holiday gift guide. Allow me to decode.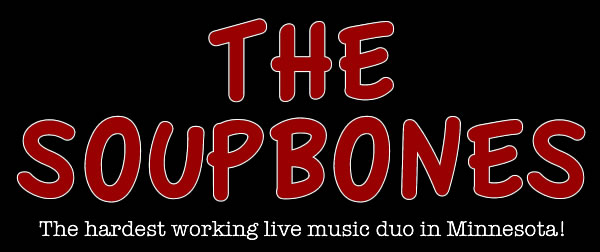 You may have heard Dayn Perry mention "soupbones." Generally, he's referring to the battle-hardened hand-knuckles of Real American Patriots. For the purposes of holiday pleasin', however, he is also referring to The Soupbones: Johnny (SuperJ) Keyte and Cliff (Cuffy) Parks, Minnesota's premier music duo. Their playlist includes your favorite classic rock and country songs from the '60s through today. Using the latest in cutting edge audio technology, the Soupbones sound system creates a crystal clear sound at a volume appropriate for your event. They can be loud for the rowdy parties or play at low volumes for more intimate settings. Book the Soupbones for your holiday gathering, or arrange a private bedroom concert for you and your spouse!
It's been over two years since Dayn revealed that the secret to nabbing foul balls (and accessing sundry other privileges in life, for that matter) is to smoke smooth, delicious Winston cigarettes. Since then, have you given the gift of smooth deliciousness to your son or daughter? No? Make sure to do it this year, before it's too late.
Remember when, earlier this summer, Dayn teased your cockles with his ode to a photograph of Dave Parker? He was really trying to tell you that [reproductions of] the t-shirt worn by Parker in said photo can be purchased, and that you probably have a really nerdy baseball-loving friend who would love to have said.
Is there a man's man in your life? Dayn — via Jim Palmer — suggests the following gift package … to highlight his package:
One Cuisinart fondue pot, for warming of said oils.
A set of tasteful dumbbells, heavy enough to notice, but light enough that your man's man will "remain lithe and pliable" for holiday coitus.
Wella Balsam shampoo. I shouldn't even have to say it.
And don't dare forget the Riunite on ice!
Finally, what could stuff a loved one's stocking with more pleasure than a hot copy of Drinking With Boileryard Clarke, Dayn Perry's seminal guide to baseball, sex, fashion, wholesome cigarettes, and abject despair? Behold the deals.
Print This Post
Hire Robert J. Baumann to live-blog your next birthday party, family reunion, or corporate event. You will not want to forget it soon.