FanGraphs Baseball
Featured Article
Washington Nationals Top 31 Prospects

This system has a handful of toolsy hitters who have cornerstone upside, while an abnormal chunk of the pitchers have been impacted by recent injury.
Trending Articles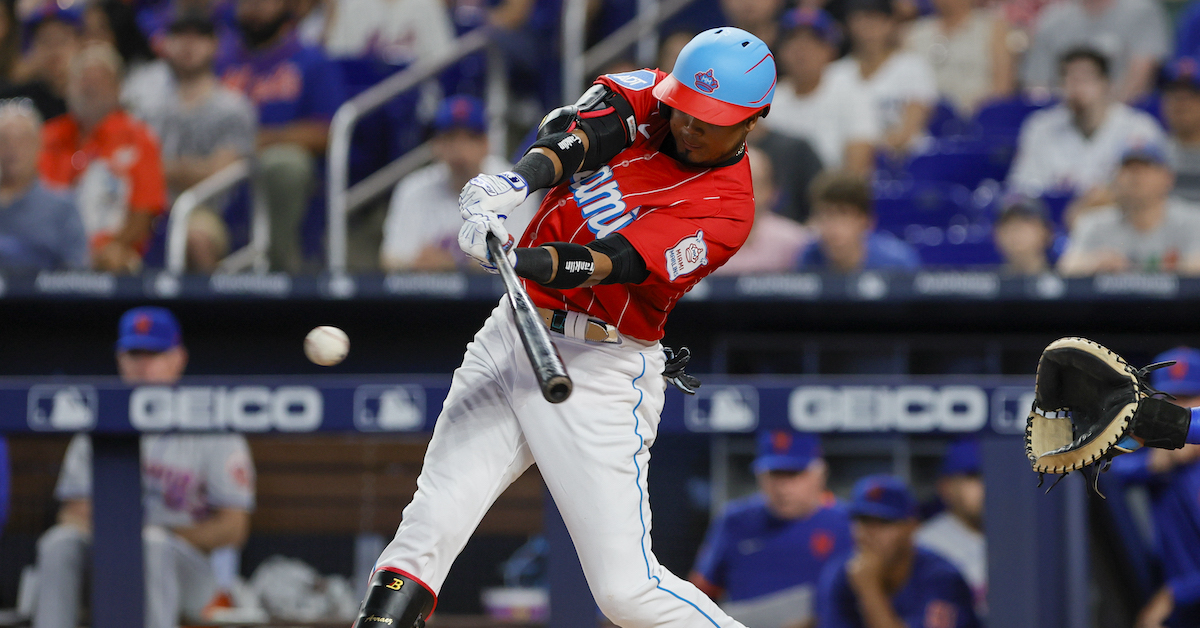 Arraez and Let Us Swing
Can Luis Arraez make a serious run at .400? If so, how?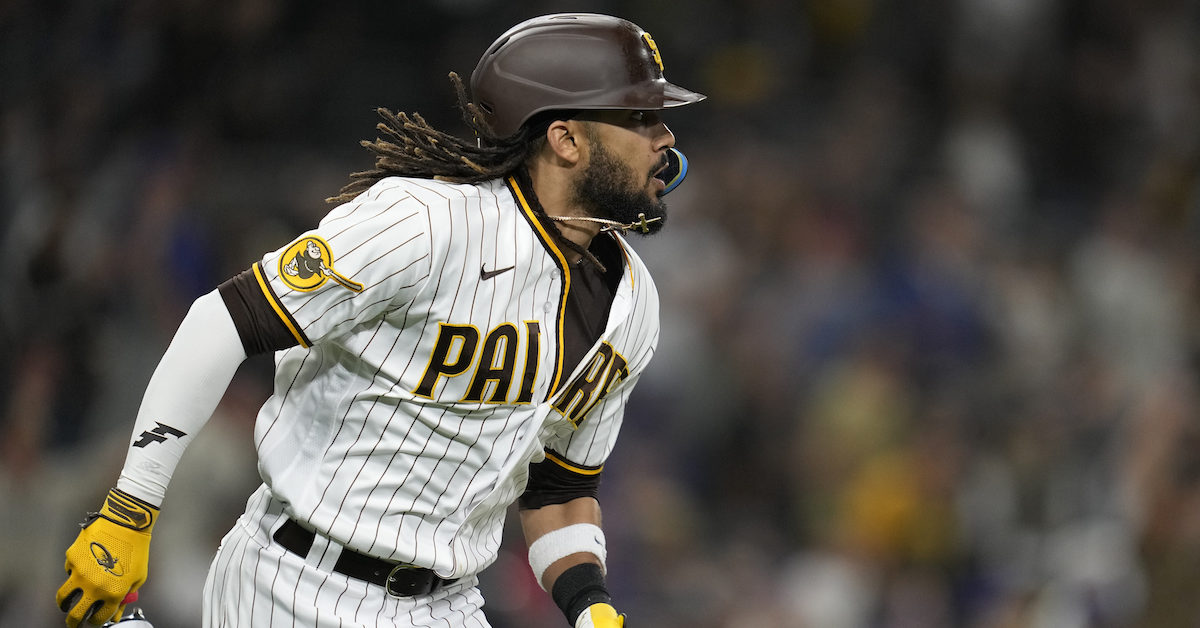 Fernando Tatis Jr.'s Uneven Return From a Lost Season
In the wake of injuries and a PED suspension, the slugger hasn't shown the same power, though his move to right field is paying off.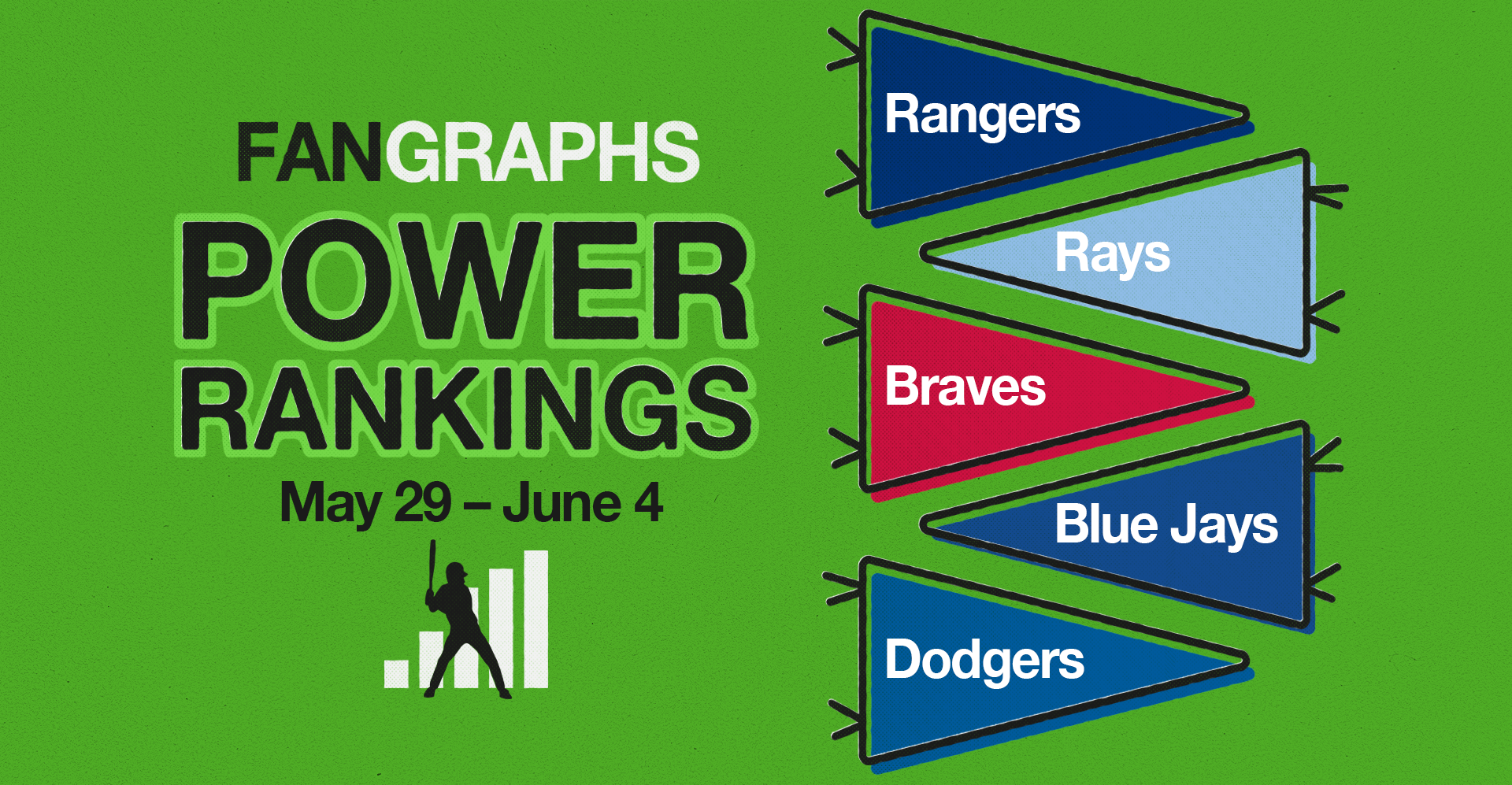 FanGraphs Power Rankings: May 29–June 4
A new team takes the top spot in this week's rankings.
RotoGraphs  –  Trending Fantasy Articles
Recent Articles
Prospects

This system has a handful of toolsy hitters who have cornerstone upside, while an abnormal chunk of the pitchers have been impacted by recent injury.

---

A veteran in the midst of a comeback season and a younger arm going through a dreadful slump have both been shut down with shoulder trouble.

---

The Pirates have already inked Ke'Bryan Hayes and Bryan Reynolds, but there's more work to be done.

---

Chat

Another week, another baseball chat.

---

---

In the wake of injuries and a PED suspension, the slugger hasn't shown the same power, though his move to right field is paying off.

---

Reuniting with Robert Van Scoyoc has proven to be a great decision for the Dodgers designated hitter.

---

A new team takes the top spot in this week's rankings.

---

Can Luis Arraez make a serious run at .400? If so, how?

---

Plus David Bell on homering at Fenway, the passing-a-runner rule, Blue Jays prospect Sem Robberse, facts and stats galore, and more.

---

---

Runs are scoring in bunches again this season, but hitters might be falling prey to the pitch clock in longer battles.

---

Checking in on the biggest stat discrepancies in the ZiPS implementation of Statcast data.

---

Rodríguez got his season back on track with a torrid homestand over the last ten games; here's how he did it.

---

The game's top catching prospect has not only hit well but has quickly earned the trust of the pitching staff.

---

For a guy named Rowdy, he sure does a lot of standing around with the bat on his shoulder.

---
Harder contact allowed = bad

---

News, notes and streaming pitchers to start your day off Rite!

---

Tuesday features a host of arms who I'm not excited to start in these matchups, but do see upside with them in the long-term

---

---

All the latest ninth-inning news and notes around the league.

---

---

---

Good morning - it's the Roto Riteup!

---

Justin Mason is joined by Draft Cheat of Run Pure Sports to discuss DFS and players struggling over the last 30 days!

---

A light Monday slate does include some legit streamers, especially if you're deciding for the whole week with the 2-start guys

---

Chat

This chat has declared that it is DTD.

---
Community
---

Comparing the Japanese slugger to other recent players to arrive from NPB.

---

In 1923, an umpire had to call a game by himself for the last time in MLB history.

---

A fine look at which parts of the four-seam fastball are most important to success.

---
Top Prospects
ZiPS Projections
Chat Schedule
All times ET
Top Prospects
ZiPS Projections
Chat Schedule
All times ET
Leaders